PanNan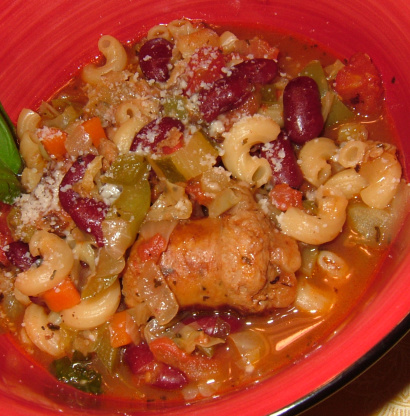 Adapted from Gooseberry Patch's In the Kitchen with Family & Friends, this super-thick and hearty stew really satisfies. Yummm...

very good. Only used about 1 cup of cabbage, otherwise followed the recipe. Used chicken broth as some of the reviews suggested.
In a deep saucepan, sauté sausage in oil until browned; add onion, garlic, carrots and basil; cook, stirring frequently, 5 minutes; stir in zucchini, tomatoes, beef broth, cabbage, salt and pepper.
Bring stew to a boil; reduce heat and simmer, covered, for 30 minutes.
Add beans and pasta; cook an additional 15 minutes or until pasta is tender; add some water or more broth at this time, if necessary, to keep the stew from drying out.