Homemade Breakfast Sausage
Bayhill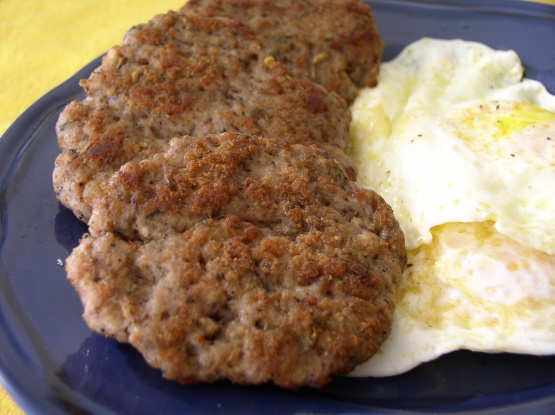 You can tweak with the spices according to your personal tastes, I like mine with a good sage taste.After its all mixed you can fry a tiny patty about a Tabls. and taste it and maybe you want to add more of something, just make it your own!

Top Review by Ackman
I really liked this!!! I didn't have fennel & I omitted the cayenne pepper. I added about 2 tsp. dried onion. Will DEFFO make again...THANKS for sharing!!!
Put all the spices in a small bowl and mix them up with your fingers.
Work it into the pork after sprinkling it all over the meat. Try not to mash it around too much, otherwise the sausage will be too tight.