oriana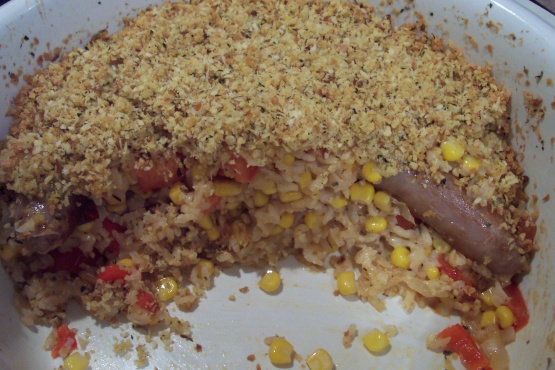 We ate the left-overs for lunch today. Just as good warmed up as when it was first served. I found one package of my pork sausage wasn't good, so with about a 1/4 of a pound that was good I added some sliced Smoked Bratwurst to the mix. It was a great combination. Wonderful recipe! Thanks again, MizzNezz!
Cook sausage until no longer pink; add green and red peppers and onion.
Cook for 2 minutes.
Add the next 9 ingredients; mix well.
Place in greased 3 qt casserole.
Mix crumbs and butter; sprinkle on top.
Bake at 350* for 40 minutes.