chia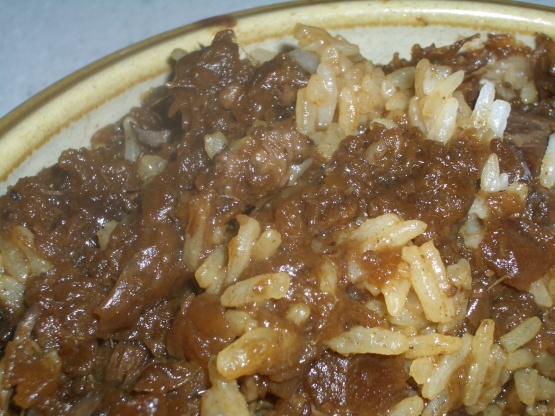 These ribs and juices are good served with hot cooked jasmine rice.
I had never prepared short ribs until this year so I am always looking for a new way to cook them. Unfortunately this didn't do it for us. While the ribs were very tender we thought the gravy that it made was very bland. Wouldn't make this again.
Peel ginger and cut into matchsticks 1/8 to 1/4 inch thick and 2 to3 inches long (you should have 1 1/3 cups).
Rinse ribs, drain, and lay in a single layer in a 12-by 16-inch casserole at least 2 inches deep.
Evenly distribute ginger, onions, and pineapple over and around meat.
Mix 1 cup water with 1/3 cup soy sauce and add to casserole, cover tightly with foil.
Bake in a 375 degree oven until meat is tender when pierced, 2 3/4 to 3 hours; halfway through baking, turn ribs in sauce and if necessary, add water to bring liquid level up to 3/4 inch.
Uncover ribs and bake until browned, about, 10 minutes.
Skim fat from juices and discard.
Scatter sliced mint over meat; garnish with mint sprigs.
Add more soy sauce to taste.