Prep 15 mins
Cook 20 mins

A closely related muffin that resembles the bran muffin with a subtle taste of ginger to spice up things a little bit more than usual. A very good muffin for those early morning coffee breaks or for breakfast on the go when you are in a hurry.
Directions
Grease a 12 cup muffin pan and set aside. Preheat oven to 350 degrees.
Combine all of the dry ingredients in a medium size mixing bowl and set aside.
Beat eggs, oil, molasses and milk in a large mixing bowl with an electric hand mixer on slow speed.
Pour the dry ingredients into the wet and combine well until glossy and smooth.
Add the ginger and just stir until incorporated into the batter.
Pour batter evenly into greased muffin cups and fill 2/3 full.
Bake for 20 minutes or until nicely browned.
Remove from oven and set aside for 10 minutes before removing from container. Let cool on wire rack.
Enjoy with a spot of butter on the side.
Reviews
Most Helpful
Very moist and great flavor! I will be making these often. I might even up the amount of ginger (we really like our ginger!) Made for Fall 2011 PAC game.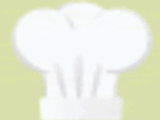 Delicious and easy to make. I use 2 1/2 tsps of powdered ginger, and add 1/2 tsp of mixed spice to give it a really punchy flavour.
Excellent! I heaped my Tb of fresh minced ginger a bit and thought it came out just perfect, though hubby said it could still use more ginger. The only other change I made was to use unrefined (brown) sugar.