Stacky5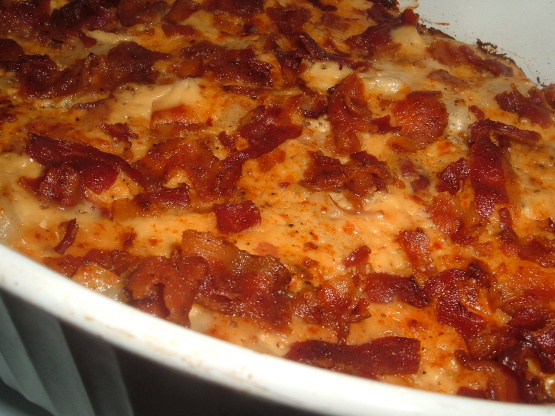 From the ADA Ranch in Cheyenne, WY.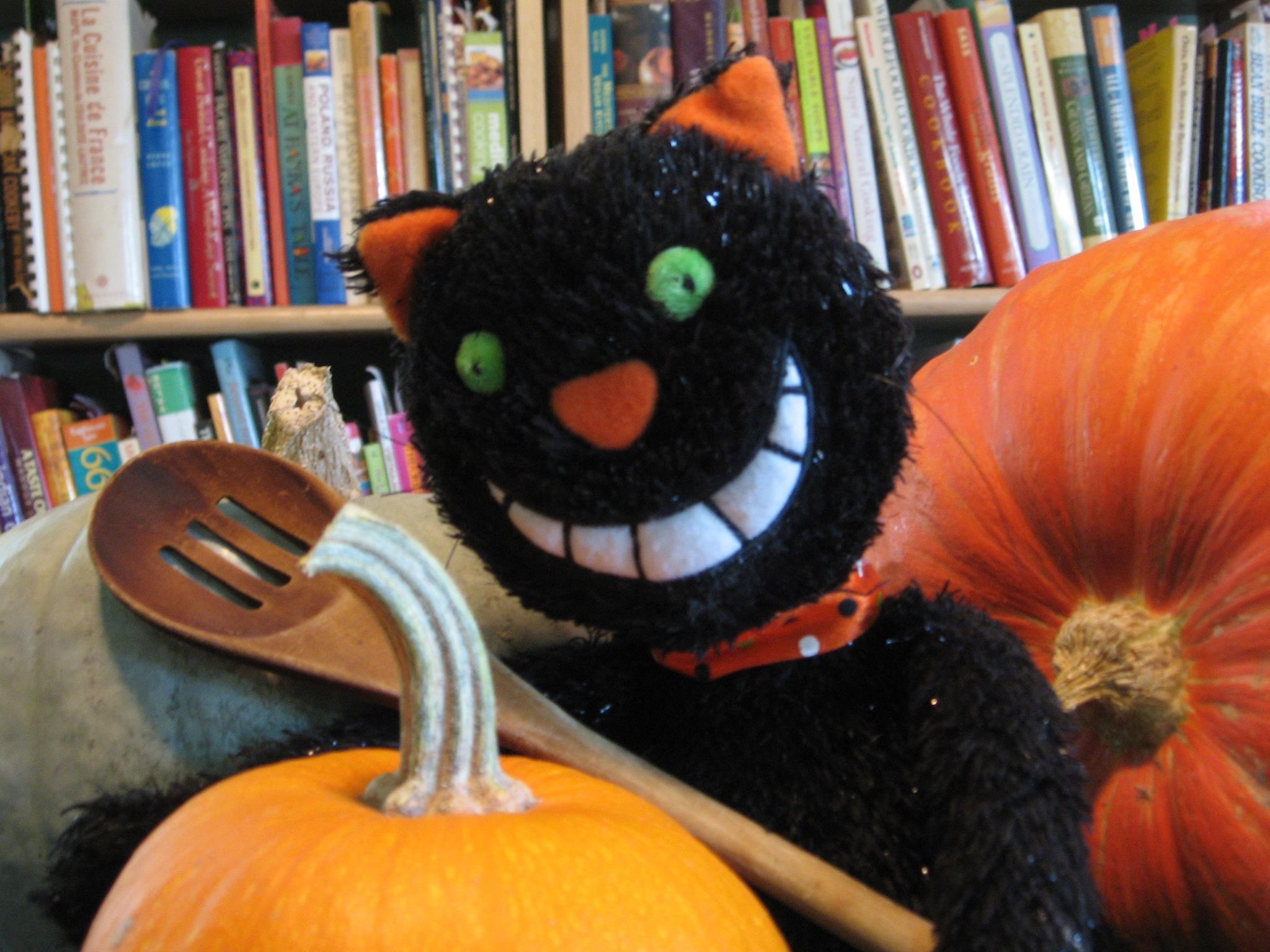 This was a nice recipe to build off of. I used 3/4 lb Velveeta, 4 tbsp margarine & 1 cup of Hormel real crumbled bacon bits. I added 2 cloves of minced garlic, 1 cup of frozen pearl onions, 2 cups of frozen baby peas, 1/2 cup half and half and 1 tbsp of tabasco sauce. I sprinkled paprika over the top. I had to bake it an extra half hour. It turned out very good and creamy. Thanks for the recipe to play with! Made for 1-2-3 Hit Wonders.
Preheat oven to 350°F.
Melt cheese and butter together over low heat with cream; then add half of bacon and onions.
Add all Miracle Whip and sour cream.
Gently fold in potatoes and spoon into a greased casserole dish.
Top with remaining bacon, onions and spices (spices may be mixed in with the cheese if desired).
Bake for about 55 minutes.