Garlic Herbed Mashed Potatoes (Bahama Breeze's Recipe)
Baby Kato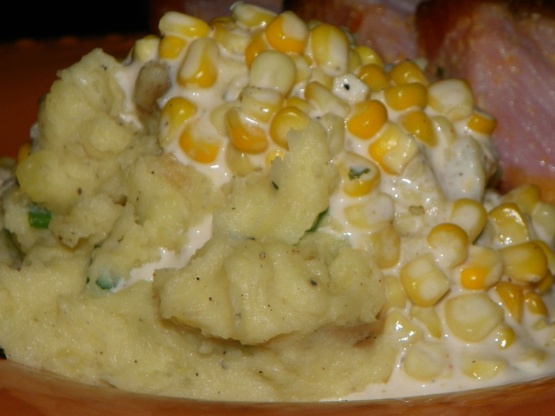 I found this recipe at Bahama Breeze's Restaurant site. Posting for the Caribbean region of ZWT.

Loved, loved, loved this! I did leave out the thyme at DS's request. Otherwise I made it exactly as posted. Such a quick and delicious side. Thanks for sharing!
Place a large pot half full with water and bring to a boil. Add the potatoes and boil for 15 - 20 minutes or until tender. Drain off the potatoes and add the remaining ingredients. Mash the potatoes using a hand masher and serve hot. ENJOY!