Saturn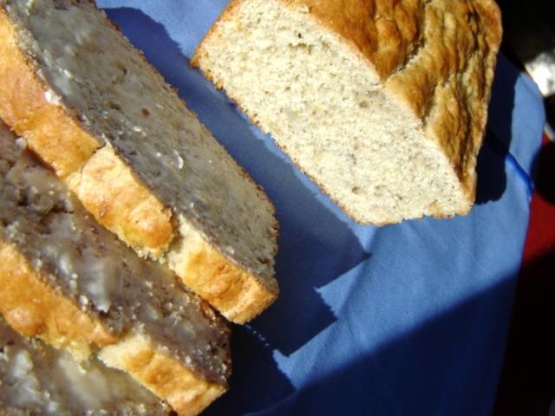 A delicious, moist Banana Loaf that is loved in homes all over New Zealand. This recipe is taken from the Edmonds Cook Book. Great to have with a nice cup of tea, or just on it's own. A wonderful healthy dessert for the family. Enjoy.
Sift flour, baking soda and salt into a bowl.
Mix in sugar.
In another bowl beat eggs.
Stir in milk, butter and banana.
Mix quickly into dry inredients, stirring until ingredients are just combined.
Spoon into a greased and lined 22cm loaf tin.
Bake at 180C (350F) for 45-55 minutes.
Leave in tin for 10 minutes before turning out onto a wire rack.