An_Net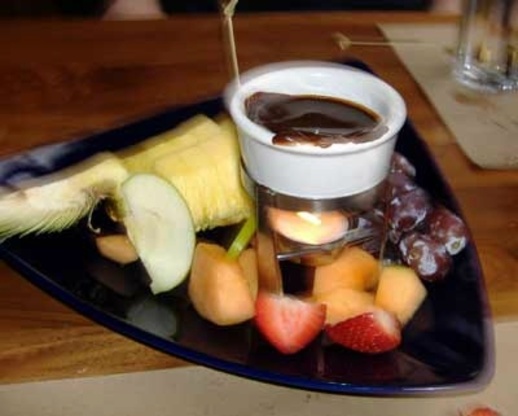 For an evening brimming with holiday festivies or for an after the theatre get together this appeals to the adults. I use the dark chocolate chips for the less sweet taste. Serve with pound cake cubes, fresh strawberries, pineapples or banana chunks, or your fruit of choice, dried apricots or marshmallows.

GREAT RECIPE darang61!! Now that it is summertime in Australia we always go down to the local strawberry farm and get the fresh strawberries. I have been looking for a recipe like this for ages...and finally ive found it! The day i made it, it kind of had a burnt taste, but we indulged in it and then covered it with gladwrap for the next day. I left it out on the bench during the night, and the next day it was really thick and almost like whipped cream! It was even more tastier the next day! Thank you for sharing!
Combine first 4 ingredients in a medium saucepan; cook, stirring constantly, over medium-low heat until chocolate melts and mixture is smooth.
Stir in Kahlúa. Pour mixture into fondue pot; place over fondue burner.
Serve with cake cubes and fruit as dippers.