Easy Fruit Cobbler With a Unique Topping
Prep 10 mins
Cook 15 mins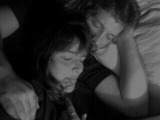 This colorful dessert is best served warm with a scoop of ice cream. Try mixing one or more fruits together, such as blueberries and peaches, or strawberries and raspberries. Endless possibilities here.
Fruit Mixture

1 cup sugar
4 tablespoons cornstarch
4 cups fresh fruit (or frozen, blueberries, cherries, peaches, etc)
2 tablespoons orange juice (or Grand Marnier)
1⁄2 cup chopped pecans (optional)

topping

1 (6 ounce) can ready-to-bake refrigerated buttermilk flaky biscuits
4 tablespoons brown sugar
1⁄4 teaspoon cinnamon
1⁄2 teaspoon grated orange peel
Directions
Preheat oven to 375°F Spray an 8x8 baking dish with nonstick cooking spray and set aside.
In a large saucepan, combine all fruit mixture ingredients (except pecans). Bring to a boil, stirring constantly. Reduce heat and simmer until sauce is thickened (add pecans now if using) Pour fruit mixture into sprayed baking dish.
Separate dough into 5 biscuits. Cut each one into quarters and place into a bowl. Sprinkle with brown sugar, cinnamon, and orange peel and toss gently to coat.
Arrange biscuit pieces over hot fruit mixture and bake for about 15 minutes or until biscuits are deep golden brown. Cool slightly before serving.
Reviews
Most Helpful
I took this to my family's Fourth of July Barbecue yesterday and it was definitely well received. My grandpa loves anything sweet and he really liked it and my brother-in-law said it got 5 stars because it tasted like peaches and 3 stars because it had nuts in it. :D I gave it 5 anyway. I didn't have an orange so I left out the orange peel, but I'm sure it would only be better with it. I also used butter flavor biscuits and they made a delicious topping. I will definitely make this again. Thanks for another great one!!! Made for PRMR.

The fruit filling was excellent, as was the crunch of carmelized sugar on the top of the biscuits. However, the flavor of the dough itself just wasn't quite right for me. It seemed too rich or something. I think a regular topping would be better and not much more work, if any. ETA: This really grew on me with additional servings. The fruit filling is really excellent. I started with frozen peaches, and the texture ended up being just-barely-cooked while still having a fresh snap to the bite. I think I actually preferred the topping when it was cold. Go figure. Anyway, I'll be making this again, I'm sure.

This recipe certainly does make for A GREAT, EASY-TO-PREPARE COBBLER! I combined fresh blueberries & frozen peaches this time around & that combo was very tasty, especially when combined with the flavors of orange & toasted pecans! Definitely a keeper! [Tagged, made & reviewed in Please Review My Recipe]