Nasseh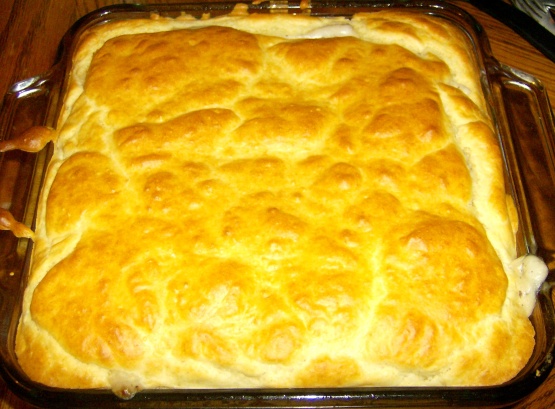 This is a very filling meal for the winter. I have tweaked this recipe after the several reviews.

Not quite what I had in mind. This was okay, but I don't think I will repeat it. My sweetheart wasn't too keen on it, either. Flavor was good. I guess I just like a traditional pie-type crust, instead of this cakey one.
Preheat oven to 400 degrees. Spray a 8x8 glass baking dish with cooking spray.
Saute the onions in the oil until translucent. Combine all veggies, soups, milk, spices & chicken in large bowl. Set aside.
Mix the ingredients together for the biscuit mixture. Pour half of it in the bottom of the pie pan then spread out evenly.
Next, gently pour in the filling then top with the remaining biscuit mixture.
Bake 30 minutes or until the top turns golden and filling is completely heated through.