Prep 10 mins
Cook 20 mins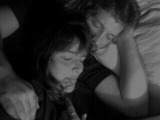 Delicious mini cheesecakes that can be made as an assortment of chocolate, strawberry jam, apricot, peach, pineapple, or any other flavor. Go ahead,.. indulge. Great for controlling the urge to eat a whole cheesecake, and can be wrapped tightly and frozen up to 2 months (thaw in refrigerator). Can also be made into a whole pie if desired.
Directions
Preheat oven to 350°F Beat cream cheese and sugar till smooth. Add sour cream, then egg and vanilla. Mix on medium speed until well incorporated, scraping down sides of bowl to prevent lumps.
Pour batter evenly into each graham tart. Dollop with a 1 teaspoon of jam or chocolate syrup. If using of chocolate syrup, using a toothpick, swirl the chocolate through the batter. Bake for 20-25 minutes until set.
Remove from oven and place on cooling rack for 30 minutes Then refrigerate for 2 hours. Great served with a dollop of whipped cream.
Most Helpful
What a great idea! I made my own graham cracker crumb crust with chocolate flavored. Put them into mini muffin tins, then swirled the batter with jam and some others with different agave flavors. Next time I will try some with real maple syrup swirls!
The flavor was excellent. Having said that I believe the recipe may have been entered incorrectly because I followed instructions exactly and I ended up baking it longer than it said until it looked set in the center. After letting it cool for almost 60 minutes I removed the outer part of the pan and the cheesecake kind of collapsed, I ended up putting the outer part of the pan back on ( a very messy proposition) and baking for another hour at 350 and even after that it seeped.
Turns out the mess was my own fault for not finishing the directions. I'm giving this one another try.