Creamy Hamburger & Rice Casserole
NELady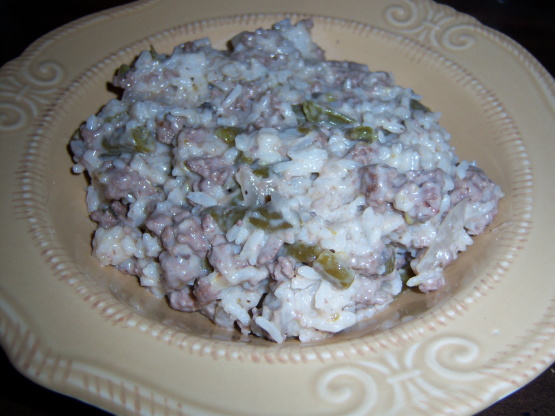 This is my dad's favorite casserole. The recipe was passed to me from my Aunt in Minnesota.

This was OK but a little bland and a little dry. I added some beef broth to it. The rice sucked up all the juice. But it was good for a winter evening, and didn't take a lot of time to put together.
Preheat oven to 350 degrees.
Cook hamburger and onion together until meat is no longer pink; drain grease.
Stir the rest of the ingredients into the meat mixture.
Pour mixture into lasagna casserole dish and bake for 1 1/2 hours or until rice is done.