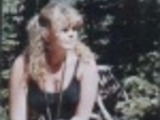 Great coleslaw for that bext backyard bar-b-q or picnic.
Directions
Combine cabbage, carrot, bell pepper, and onion in a large bowl.
To prepare dressing, stir together mayonnaise or salad dressing, vinegar, sugar, celery seed, and salt.
Pour the dressing over the cabbage mixture.
Toss lightly to coat vegetables.
Cover and chill.
Most Helpful
I have chopped more cabbages than I care to think on in the search for the definitive coleslaw. My tastebuds are fairly amiable, but not so those of my son. His primary (annual summer) complaint is that I simply can't make decent coleslaw. This assertion is based not necessarily on the facts, but rather what in actuality he is saying is that I hadn't yet made a cabbage salad that tastes remotely like what his beloved grandmother used to make. Apparently now I can!! I could see from the first mouthful that I finally had lucked into a recipe that he liked. In this case it is almost secondary that I loved it too. Thank you Karen! (prepared for the COOKOUT Cookathon July 1st –July 4th 2002)
Karen, this is a great coleslaw recipe--all the ingredients readily available--with no exotic ingredients. The only changes I made was I used cider vinegar instead of white vingear, because that is what I had on hand. I also used one shallot instead of the red onion and eliminated the green pepper.
Just perfect!