Prep 20 mins
Cook 40 mins
This tortilla soup is heartier than most and so good!
Directions
Slice the tortillas into thin strips and place on baking sheet.
Bake at 250 degrees until crispy.
This will take about 30-40 minutes or so.
Saute onions and garlic in oil for about 4-5 minutes.
Add the rest of the ingredients, except for the cheese, avacado, and tortillas.
Simmer until the tortilla strips are ready.
Put some of the cheese and avacado into each bowl.
Pour soup over the cheese and top with the crispy tortilla strips.
Enjoy!
Most Helpful
This soup was very easy to make and tasted very good. I cooked my chicken with faijta seasoning and I also added a bay leaf. I think next time I make this, I may try adding frozen corn and maybe either pinto beans or black beans. Very tasty.

Excellent. Easy. Healthy. What more can I ask for? The directions were perfect and the resulting soup was so tasty. I served it with avocado and the healthy corn tortilla strips. The only change I made was to use all chicken broth instead of a combination of beef and chicken broths. Thank you for posting this winner!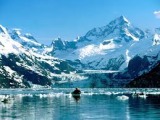 This soup was good! I cooked my chicken in little pieces with some Mexi spice...which was good. But, I didn't really enjoy the tortillas. I think we could try tortilla chips maybe. My veggies were a bit crunchy too, so perhaps I'll saute those with the onions. Also, I think I like the cheese cubed instead of grated... I liked this soup, we weren't disappointed. But I'm going to keep searching for the recipe that really reminds me of Mexico. Thanks for sharing, the flavor was great!!