AlleeH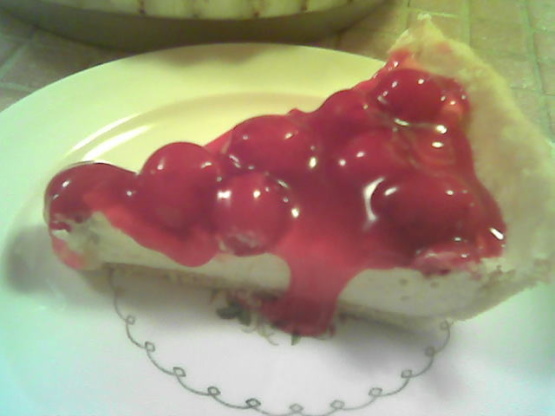 This is a yummy, cool pie that tastes really good at a BBQ.

This is very similar to my very first attempt at making a pie back in the 60's. My recipe calls for regular sugar and heavy cream whipped. The pie crust is made with graham crackers. This is a really good and pretty recipe either way. Thanks for posting.
Cream first three ingredients together. Blend until smooth.
Add 1 cup whipped cream.
Pour into pie shell.
Pour can of cherry filling over the top and refrigerate until ready to serve. About an hour.