Cheesy Pork, Rice and Black Bean Casserole
This could also be made using chicken breast or beef. Adjust all ingredient amounts to taste, this complete recipe may be doubled. I also add in some The Best Creole/Cajun Seasoning Mix just to kick the flavor up even more! Use instant rice only for this recipe.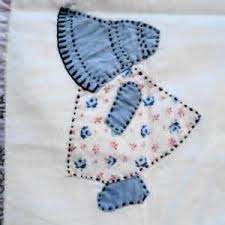 This is very good! Had 2 pounds of pork loin I wanted to use in a stew or casserole . I also had the soup, black beans and salsa. Only thing I changed was to substitute canned jalapenos for the chili peppers. This was flavorful and because the pork/black bean combination is cuban style it definetly was a hit. Cream soups do add a creaminess to a stew or casserole with out the risk of scorching. And can be added at the beginning of a recipe which is handy when you are using a slow cooker or just slow baking in the oven. I will be making this again for sure.
1 3⁄4 lbs boneless pork shoulder (cut into about 1-inch pieces)
salt and black pepper

4

tablespoons oil (can use less)

1

large onion, chopped

2

teaspoons dried chili pepper flakes (optional or to taste)

1 -2

tablespoon fresh garlic (or to taste)

1

(15 ounce) can black beans, rinsed and drained (or use pinto beans)

1

(10 ounce) can cream of mushroom soup, undiluted

2

(4 ounce) cansdiced green chili peppers, drained

1

cup uncooked instant Minute Rice (use white or brown)
1⁄4 cup water (or use chicken or beef broth)
1⁄2 cup salsa (mild or spicy)

2 -4

teaspoons cumin (or use as much as desired)
salt and pepper
3⁄4 cup grated cheddar cheese
sour cream, for top
Season the pork cubes with salt and black pepper.
Heat oil in a skillet; add in the pork and brown on all sides or until cooked through.
Add in the onions, garlic and dried chili flakes (if using) the last 3 minutes of cooking.
Transfer mixture to a greased 2 or 3-quart casserole dish.
Add in all remaining ingredients (except the sour cream) mix with wooden spoon to combine.
Bake in a 375 degree oven uncovered for 25-30 minutes or until the rice is tender.
Sprinkle with shredded cheese; return to oven for 4-5 minutes or until the cheese is bubbley.
Serve with sour cream on the side.