Campbells Cheesy Chicken & Rice Casserole
Petunia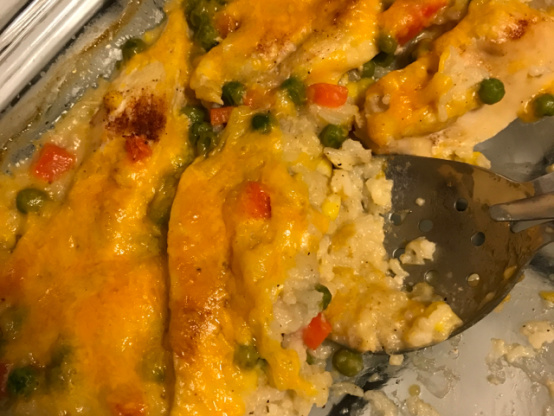 I got this recipe from a magazine and tried it. It is delicious so here it is.

I don't know what I did wrong. I followed the recipe exactly. Chicken was raw after 45 minutes.
Stir the soup, water, rice, vegetables and onion powder in a 12" x 8" shallow baking dish.
Top with chicken. Season chicken as desired. Cover.
Bake at 375 degrees for 45 minute or until done. Top with cheese.
Serve with a green salad and bread of your choice.