I wanted something different than just cranberry sauce- but still wanted the 'tradition' of it. I have made this sauce for Thanksgiving 3 years in a row and it gits rave reviews from- what seems like- everyone that eats it- Even from people who don't like 'traditional' cranberry sauce. I recommend that you make this a day ahead (refrigerate) to let flavors mingle. I serve it cold- As far as the spices go- I don't really measure... I know 1/8th of a tsp of cloves seems like a lot- i just shake a bit in... but if you don't like cloves- just omit them! Enjoy!!! :)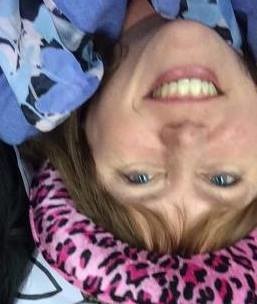 Top Review by AmyZoe
I found this at allrecipes.com and made this over Thanksgiving. I think the flavor was even better the next day. Thanks for posting this delicious recipe!
Wash and pick over cranberries. Place in a medium saucepan with water and sugar. Bring to a boil, reduce heat, stir and simmer for 10 minutes or until cranberries burst.
Slightly mash the cranberries with the back of a wooden spoon to insure all skins are broken. Add the cinnamon, nutmeg and cloves. Mix well.
Remove from heat and mix in the blueberries (don't be afraid to break a few, but don't over mash either). The sauce will thicken as it cools.
Transfer to a bowl, cool slightly and place plastic wrap directly on top of sauce to cover. Refrigerate until chilled.