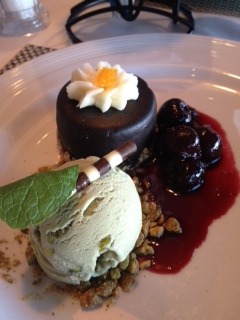 Top Review by Sueski
A nice pie! I used a single crust with a crumble on the top. Crumble mixture was 1/2 cup brown sugar, 1/2 cup flour, 4 TB Butter and 1/2 tsp cinnamon. Served with high quality vanilla ice cream, dollop of whipped cream and a smile. We were in sugar coma the rest of the evening.
* the filling was a bit to loose for me, but I just topped some of the ice cream with it and made a nice presentation.
Preheat oven to 400°F.
Combine sugar, flour, cornstarch and salt; toss with blackberries.
Line 9-inch pie plate with pastry.
Add black- berry mixture.
Adjust top crust; cut slits to allow steam to escape.
Bake for 40 to 45 minutes.