Parsley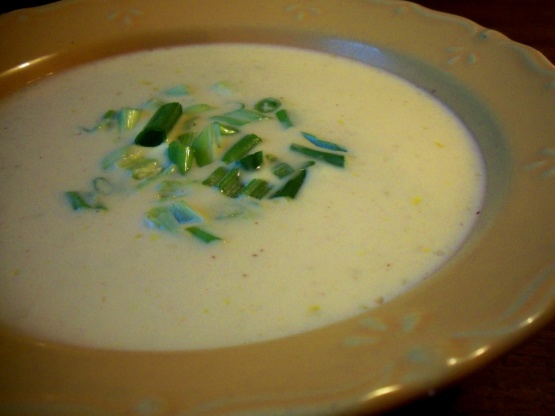 This is Byerly's (which is a Mn grocery store) recipe. Its a really good soup.

Rarely do I review recipes, but I must rate this one. WOW. I love this soup! I have made it twice now for guests and have received rave reviews! I used part 1/2 and 1/2 and part milk (just what I had on hand). Otherwise followed recipe to a tee. I loved the little kick the cayenne provided. I garnished with popcorn. Fantastic! Thank you for the great recipe Nana!
In a large kettle, cook onion in butter until soft. Blend in flour and seasonings; gradually stir in broth, milk and beer. Cook over medium heat, stirring constantly, until mixture comes to a boil; boil and stir until thickened. Add cheese, stirring and heating until smooth.
You can garnish with popcorn, croutons, minced parsley, chives or crumbled crisp bacon.