Banana Pound Cake With a Caramel Glaze
Prep 15 mins
Cook 1 hr 5 mins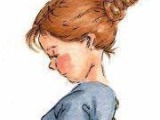 This is a delicious cake! The caramel glaze is the perfect finishing touch.
Directions
Preheat the oven to 325°F.
Mix the flour, baking powder, baking soda and salt together.
Cream the butter and shortening together, then beat in the brown and white sugars gradually, beating constantly for 5 to 7 minutes. Add the eggs one at a time, beating until the hellow dissappears.
Add the flour mixture alternately with the milk, beating at low speed until blended after each addition, beginning and ending with the flour mixture.
Stir in the banana, pecans and vanilla. Pour into a greased and floured 10 inch tube pan.
Bake for 65 minutes or until a woodenpick inserted in the center comes out clean. Cool on a wire rack for 10 minutes before removing from the pan to cool completely on a wire rack.
To make the glaze, bring the butter, brown sugar, white sugar and cream to a boil in a heavy saucepan over high heat, stirring frequently. Boil for 1 minute, without stirring. Remove from the heat. Stir in the Vanilla. Cool until slightly thickened, then drizzle over the cooled cake.
Reviews
Most Helpful
I don't even like bananas but my family does. I made this cake for them and it got rave reviews! My husband, father, & sons have all requested (demanded, really!) that I make it for Thanksgiving, if not sooner. This recipe is a keeper!!!

You may not have given credit to Southern Living which is where I got this recipe. It came out in 1998 sometime. However, thanks for posting it. I didn't have time to let the cake cool completely so the caramel sauce basically soaked in to the warm cake which was delicious. Took it to a baby shower & everyone wanted the recipe. I also didn't have shortening so used all butter & I added a second banana for even more flavor. Not only yummy, but it's a great use for overripe bananas!

The combination of the banana with the caramel was great. This took much longer than stated in the recipe to bake though. The glaze was too much, so I reserved some & poured it over each slice to serve.