Balsamic Chicken for Crock Pot
TnuSami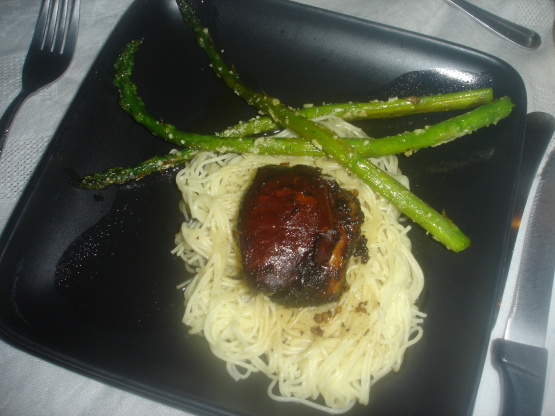 I got a similar recipe of this a long time ago, got bored with it back then, and changed some ingredients. My husband and daughter get so excited when we're gonna have this for dinner. I don't measure some things, so if you need me to explain further, let me know. The liquid is so good that I keep sipping it! HA!

Outstanding flavor. After reading other reviews I decided to make extra sauce. I used 1/2 cup Pepsi and thickened the sauce with some cornstarch and chicken broth after everything was done cooking. Only other change I made was to add a pinch of ground ginger and maybe a teaspoon of siracha sauce. Dee...lish!
Put the first 7 ingredients in a crock pot and cook for 4-5 hours on LOW.
Cook the rice or pasta separately.
When chicken is done, remove the bones and skin and throw them away.
Put either rice or pasta in a bowl and then ladle the Balsamic Chicken on top with some of the liquid from the crock pot.