Ms B.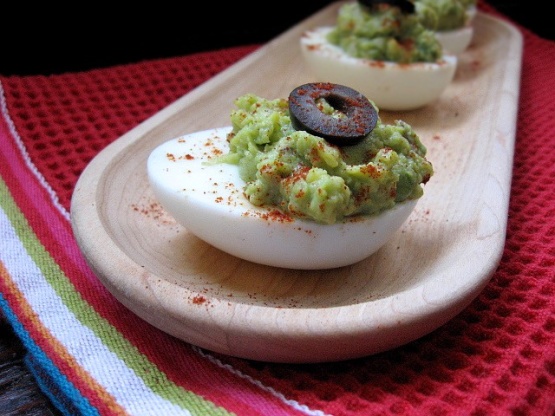 I found this recipe several years ago in our local newspaper. This is a different kind of deviled egg. The creamy avocado replaces the mayo. I have subbed lime juice for the lemon. The flavor is best when only slightly chilled or at room temp.

Do NOT use 3 minute cooked eggs, hardboil as usual. Seriously!
Boil the eggs for three minutes.
Peel and slice each egg in half lengthways.
Remove egg yolks and place the egg white halves on a serving platter.
Mash avocados and egg yolks together.
Fold in minced onions, lemon juice and salt.
Spoon mixture into the egg whites.
Garnish with a sprinkle of paprika and diced olives.