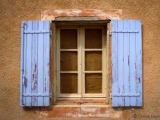 My friend Larry passed this amazing recipe on to me 20 years ago. I have been using it ever since and still have folks asking for the recipe.
Directions
Blend all ingredients together with mixer.
Best if flavours are allowed to blend overnight in refrigerator.
Remove from refrigerator at least one hour before serving.
Most Helpful
Tasty! I served this with a cracker assortment and large shrimp on the side for dipping. I used Kraft mayo, rather than Miracle Whip. Something different and very easy to whip up; I did this last minute and threw it into the freezer for about 1/2 hour and dip became thicker.

Very good shrimp dip. I mixed all of the ingredients with a mixer except for the shrimp which I added at the end.
I'm rating this a 4* because I changed it(added doubled ingredient-- " freshly cooked and chopped" shrimp- blended in the food processor with other ingredients , homemade cocktail sauce subbed for the chili sauce-horseradish-garlic and Hellman's mayo) The flavors are very good!! Guest said--needs even more shrimp--larger chop added at the end to bring out the shrimp taste--Thanks for posting!!