PaulaG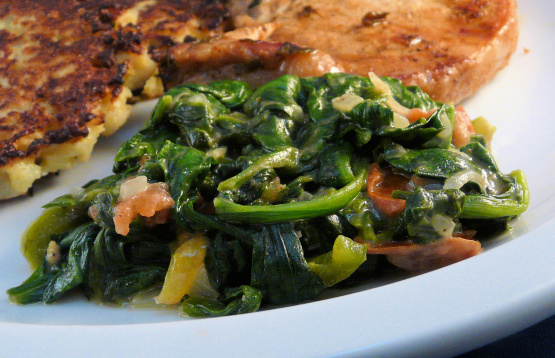 I don't know why this recipe is African. It came to me from a friend in Pennsylvania, who has no African roots that I know of. It can be a complete, vegetarian meal served with rice, or a more protein-rich meal with the addition of a chicken breast. Preparation time does not include cooking rice.
Cook onion and pepper in the oil in a large pot or skillet for about 3-5 minutes, or until tender.
Add spinach and tomato. Cover and cook on low heat for about 5 minutes, or until the spinach is tender.
Stir in remaining ingredients. Cook until hot throughout.
Serve over rice.