5 Cheese Macaroni and Cheese
Parsley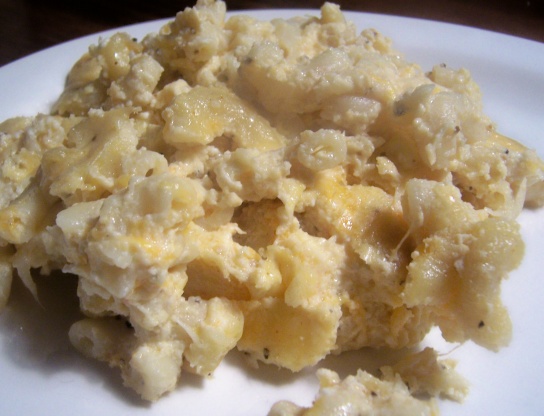 Decadent! Everyone raves about this dish. So cheesey and full of flavor. Good southern comfort food. Wonderful with pork chops or fried chicken. Originally I got the base of this recipe from Nell Carter on some TV show. I had to spice it up a bit.

Sinfully delicious and cheesey! Even though it contains eggs, it's much creamier than other "custard-style" mac & cheese recipes. Lots of flavor, too. I used fresh minced onions rather than powder, otherwise made this as written. This recipe is a keeper! Thanx so much for posting this!
Cook 2 cups macaroni noodles in salted boiling water for only about 6 minutes > do not over cook as they will continue to cook in the oven.
While noodles are cooking: mix eggs, milk, cream cheese, melted butter and spices together in large mixing bowl.
Drain noodles.
Add noodles and all the shredded cheese to egg mixture.
Pour into a greased 9x13 baking pan.
Bake in a 325 degree oven for 45 minutes.