4-Layered Rhubarb Dessert
Catnip46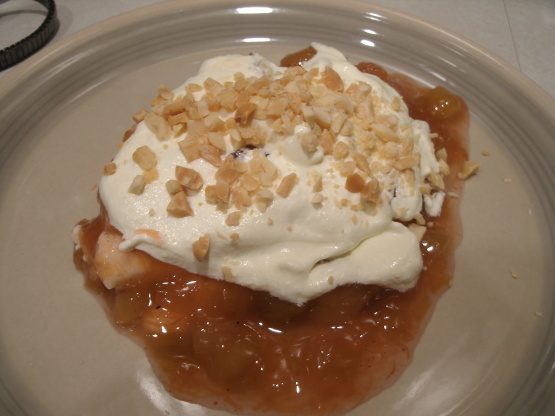 I cut this out of our local newspaper some years back. It takes a little while to put together but well worth it.
First layer combine all ingredients in first layer and pat into 9x13 inch pan. Bake at 350 for 15 minutes. Let cool.
For second layer beat cream cheese and powdered sugar together. Blend in 1 cup Cool Whip. Spread over cooled crust. Let this cool.
Third layer bring all ingredients in third layer to a boil and cook 5 minutes. Cool. Spread over second layer.
In fourth layer spread remaining Cool Whip over chilled rhubarb mixture. Sprinkle with chopped nuts if desired.