Pumpkin Apple Pie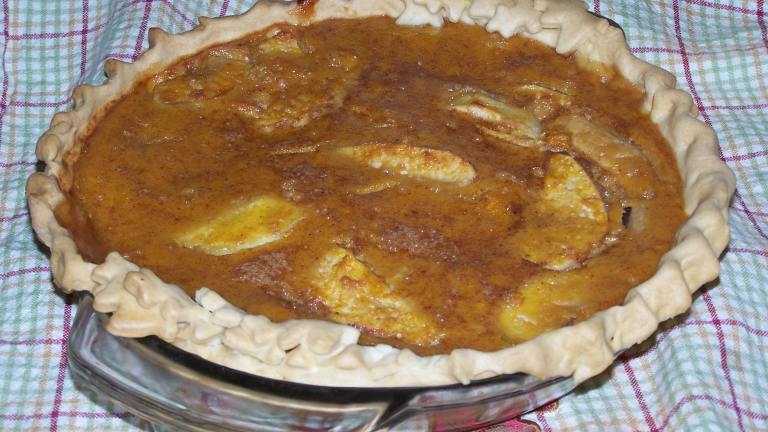 directions
In a saucepan, combine brown sugar, cornstarch, cinnamon and salt. Add water and butter; bring to a boil.
Add apples.
Cook and stir for 4 minutes.
Place pastry in a 9-in.
pie pan; add apple mixture. In a bowl, whisk pumpkin, milk, sugar, egg, cinnamon and salt until smooth; pour over apple layer.
Bake at 3750 for 50 - 55 minutes or until a knife inserted near the center comes out clean.
If necessary, cover the edges with foil for the last 15 minutes of baking time to prevent over-browning.
Cool completely.
Garnish with whipped cream.
Submit a Recipe Correction
This is a verbatim ripoff of a recipe published by Taste of Home magazine. It is disappointing. The result is a pie that is neither a good apple pie nor a good pumpkin pie, but a mediocre blend of the two that you wish were just one or the other. Do not waste your time. It's a fair amount of work for something middling -- in the same amount of time you can bake a fabulous pumpkin pie AND a fabulous apple pie.