Laouli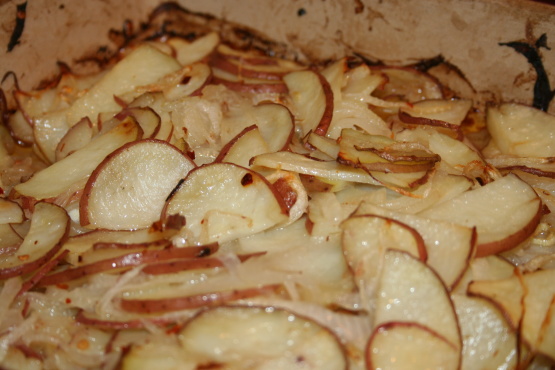 A great side dish with just about anything. We never have left overs with this dish.

Excellent - watch the red pepper flakes. It does give a big after kick! Will use this lots as it is so easy.
Arrange potatoes and onion in an ungreased 9 inch square baking dish.
Combine butter, pepper flakes and salt; drizzle over potatoes and onion.
Cover and bake 400 degrees for 25 minutes.
Uncover and bake 15-20 minutes longer or until potatoes are tender.