Yummy and Simple Blueberry Sauce (Goes With My Blueberry Scones!
Ms B.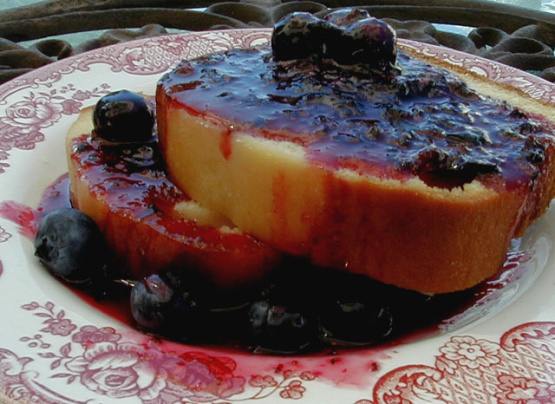 This yummy sauce goes very well with my Simple and Yummy Blueberry Scones. It's also good on biscuits, and sometimes I pour it over vanilla ice cream ENJOY! Prep time includes time to boil. Serving sizes vary depending on how much you use hehe.. its just an estimate.
Blend the blueberries and lemon juice in your blender.
Then fold the sugar and lemon zest into the blueberry/lemon juice mixture.
Pour into a saucepan and heat on medium (stirring constantly) until it comes to a boil.
Serve with my Simple & Yummy Blueberry Scones (Recipe #59337) or use it on whatever else you think it will taste good with!
ENJOY!