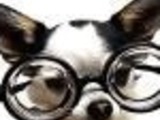 A kind of Turkish ratatouille. You can increase or decrease the heat as you choose. Almost a meal in itself, with bread and salad, or a great accompaniment to something grilled. The eggplant skin is generally left on, but if you prefer, peel it. Cooking time does not include defrosting (if you have to use frozen okra).
Directions
If using fresh okra, trim away any tough stems.
If frozen okra is used, defrost and drain.
Trim off the ends of the eggplant and cut unpeeled eggplant into one-inch cubes.
Trim the ends of the zucchini and cut into unpeeled zucchini into one-inch cubes.
Using a vegetable peeler, peel away the skin of the bell peppers; halve them and remove cores, veins and seeds.
Cut bell peppers into one-inch pieces.
Peel and dice onion into one-inch pieces.
Peel, core and seed and dice tomatoes into one-inch pieces.
Pre-heat oven to 375°F.
Heat the oil in a large, heavy casserole (stove top/oven ware) and add the onion and eggplant cubes.
Cook, stirring often, about five minutes.
Add zucchini, tomatoes and green pepper and cook, stirring occasionally, about two minutes.
Stir in the garlic, pepper flakes, parsley, bay leaf and thyme.
Add the drained okra and salt to taste.
Place in the oven, uncovered, and bake for about one hour.
Remove bay leaf and serve.
Reviews
Most Helpful
We all loved this! A great way to use my weekly farm share! Thank you
This makes a ton! I selected this from the NAME tag game to make for my eggplant/okra loving hubby. I had to do the first steps in my largest saute pan and then transfer it to a 13x9 casserole...it barely fit. I used defrosted frozen okra, decreased the pepper flakes, doubled the thyme and used kosher coarse salt and course ground pepper. This was healthy and flavorful with a nice mix of veggies.

WOW! This was good eating! DH & I loved it! I paired it with Crevettes Saute St Lucia - French Creole Style Sauteed Prawns and they went well with each other. I wouldn't change a thing and will definately be cooking this again. Thank you Chef Kate