Tortilla Chicken Casserole
Easy tasty casserole just right for lunch or dinner. Serve with a green salad and perhaps some refried beans. If you wish you may skip the center layer of tortillas and only use 6 tortillas (personally I like the center layer). If you skip the center layer still put in half of the cheese after you have poured in half of the chicken mixture.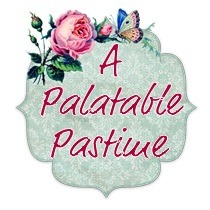 This had a nice flavor that sort of reminded me of enchiladas, with lots of tomatoe-ey sauce layered in between all the tortillas, topped with the cheese. I liked this a lot, but I must tell you, there was no was it was ever going to fit into a pie plate at all. I used a large oval casserole (which was the perfect size), but I suppose a person could also use their lasagna pan and have a little extra room in that-- but toss the pie pans out the window!
1

lb boneless skinless chicken breast, cut into 1 1/2" pieces

3

cloves garlic, minced
3⁄4 cup onion, chopped
vegetable oil cooking spray

1

(7 ounce) cansweet kernel corn

1

(19 ounce) can tomato sauce

1

cup red pepper, chopped

2

jalapeno peppers, finely chopped (optional)

1

teaspoon ground cumin

2

tablespoons hot chili sauce (Use more or less it's up to you)
1⁄4 teaspoon allspice

1

tablespoon fresh cilantro, chopped
salt and pepper

3

roma tomatoes, chopped
1 1⁄2 cups monterey jack cheese or 1 1⁄2 cups mozzarella cheese, grated

9

tortillas (I use corn but use your favorite, the number of tortillas depends on the size of your tortillas, you)
Lightly grease 8'x11 1/2' casserole dish
Spray a non stick skillet with vegetable oil and brown the chicken along with the garlic & onions.
Remove from skillet.
Add corn, red pepper, jalapenos and warm through.
Add Tomato sauce, cumin, cilantro, hot sauce, all spice, salt & pepper, bring to a simmer.
Add tomatoe & return the chicken to the skillet, stir, bring to a simmer.
Line the greased pie plate with 3 tortillas.
Pour in half the chicken mixture & top with half the cheese.
Cover with 3 more tortillas.
Pour in the remaining sauce, top with 3 more tortillas.
Sprinkle the top with the remaining cheese.
Bake in 350F oven for apprx 25 minutes or until the casserole is heated through the cheese has melted and is nicely browned.
Let it rest 5 minutes, Slice & serve.