Jane Gib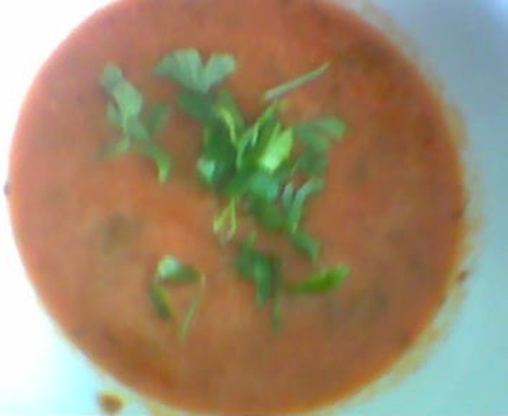 Haven't tried this one. Recipe by request.

Great soup! I have also tried and like using tarragon instead of chives and onion instead of red pepper. Thank you for posting.
Over medium heat, simmer together carrots, celery stalks, sweet red pepper, thyme, basil and soy sauce for 5 minutes.
Pour in tomato juice and chicken broth concentrate.
Bring to a boil, cover and simmer for 20 minutes.
Salt and pepper, to taste.
If desired, serve garnished with yogurt and chives.