Tex-Mex Chicken Wings (Or Drumsticks)
Prep 10 mins
Cook 50 mins

Tex-mex style chicken wings. Good served with a salsa on the side. For a variation you can use chicken drumsticks-adjust cooking time if needed. For gluten-free meal ensure the taco seasoning is suitable
Directions
Preheat oven to 180°C/160°C fan-forced. Line a baking tray with baking paper.
Combine seasoning, lime juice, oil and garlic in a large bowl. Add wings. Toss to coat.
Transfer to prepared tray.
Bake 50 minutes or until wings are browned and cooked through.
Most Helpful
Jubes, these were great and sooo easy! I used one packet of taco seasoning ( 1 oz) with the 2 T lime juice, 1 T olive oil and 2 chopped garlic cloves. This wing recipe couldn't be easier and we all enjoyed eating them Thank you! Made for ZWT8 Family Picks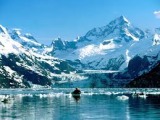 The seasoning are perfect. It gave a wonderful taste to the wings. I like that they don't have too much oil. And baking them in the oven was perfect. I just flip them after 25 minutes. Thanks Jubes :) Made for ZWT8 for Diners, Winers and Chives
I made using drumsticks, baking them at 175C for an hour and the end result was flavousome moist chicken that was nearly falling of the bone, thoroughly enjoyed by us all and a bonus is that it is so easy to do and involves very little work other than mixing the marinade and rubbing it in well to the drumsticks, I also put a few cuts into the meaty part of the drumsticks to rub the marinade right into the meat. Thank you **Jubes**, made for Make My Recipe tag game.