Teriyaki Snow Peas and Mushrooms
Lvs2Cook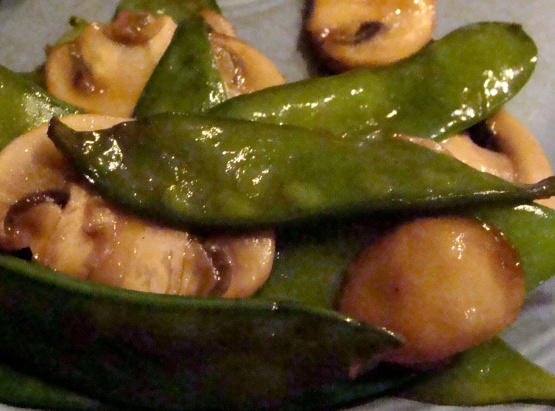 This recipe is very easy to make and goes with just about any main dish. Feel free to use what ever kind of mushroom you like best.
Heat the oil in a skillet over medium-high heat.
Stir in the snow peas and the mushrooms and cook until they are tender, about 4 minutes or so.
Place the cooked veggies in a serving bowl and pour over the teriyaki sauce and toss to distribute the sauce evenly and serve warm.