Sugar and Spice Turkey Breast With Peach Chutney
This recipe is from Razzle Dazzle Recipes and is a restaurant recipe from DeFrancesco's.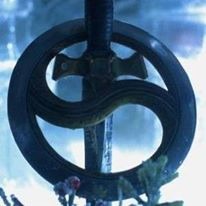 This was absolutely fantastic! The flavors were outstanding and the peach chutney was perfect with the turkey. Made for the Dining Daredevils ZWT 5
Combine brown sugar, kosher salt, chili powder, ground ginger, black pepper, cayenne pepper, curry powder, ground cumin and ground cinnamon.
Dredge all sides of turkey breast in brown sugar mixture.
Place on a roasting rack and bake 35 to 40 minutes in a 325°F oven.
In a stockpot, saute onion in oil until brown.
Add peaches, cinnamon stick, fresh ginger, water, and vinegar.
Bring to a simmer and hold for 15 minutes or until chutney starts to thicken.
Turn off heat and add thyme, then orange zest, salt, and pepper.
Serve as a side dish to the turkey.