JustJanS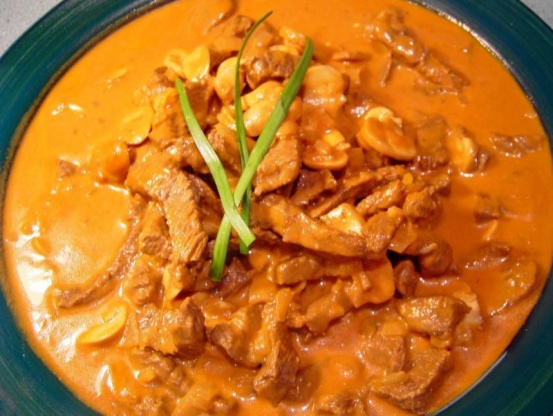 I went in search of Brazilian recipes, for a night I'm planning. I didn't realize how popular stoganoff was! This is a combination of 2 recipes.

Substitute the sour cream for 1 can table cream (that's what we use in Brazil) and add 1 can of tomatoe sauce. I don't put alcohol in mine (chicken) but if you make the beef one, try whiskey instead of white wine. I also add 1 teaspoon ground cumin.
Put the meat/chicken into a bowl with garlic, half the onion, salt, nutmeg, oregano and wine.
Allow to marinate for 1 hour.
Heat the oil and saute the remaining onion and mushrooms for a few minutes or until softened.
Add the meat/chicken and marinade to the pan and cook.
Add the ketchup and mustard.
If it looks a bit dry, add a few tablespoons of water and cook a little longer.
When the meat is cooked, add the sour cream and reheat gently-DO NOT BOIL.
Serve with steamed white rice.
*This should be cooked quickly so the meat doesn't toughen.