pines506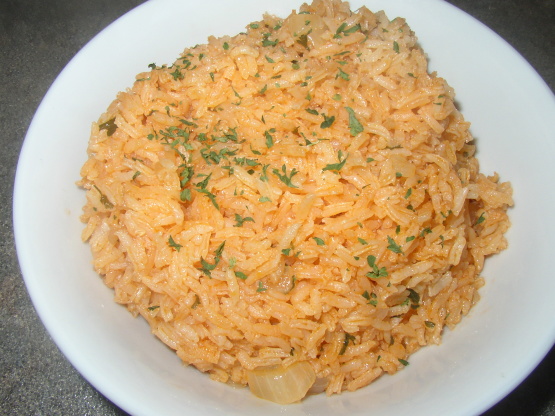 I got this recipe from my MIL. It's a staple in our house. Its very good and very easy. You can play with the amount of rice, just remember to the water is double whatever amount of rice you use and don't lift the lid to peek before its done.

Easy and delicious! Even my toddler approved and that's not always an easy task.
Brown the rice and onion in oil, until onion is soft and rice is starting to turn golden over medium heat.
(If possible, do not use a non-stick pan) Add water, tomato sauce, parsley, bouillon cubes and salt.
Bring to a boil.
Cover and simmer on low for 20 minutes.