Prep 15 mins
Cook 15 mins
This is one of the most simple recipes to prepare and has a great flavor. Most of the Mexican recipes I post come from my Hispanic half (wife) and have been in her family for many years.
Directions
Brown rice in oil using a 4 quart sauce pan Add chopped onion, minced garlic and cumin.
Add tomato sauce and chicken broth Bring to a boil-- reduce heat to low-- cover and cook for 15 mins.
Reviews
Most Helpful
I have been trying several rice recipes, trying to satisfy my DS, who loves the rice at restaurants. He gave his enthusiastic approval! The rice is not mushy of starchy, with the grains remaining separate. We loved the flavor. I also loved how easy this was. Thanks so much for sharing, Rick B(2). I'm off to see what other lovely nuggets you've offered our tastebuds!
We just loved this!! So easy to prepare and it tasted great. Served it with some grilled chicken and will definitely be making it again as it was so great!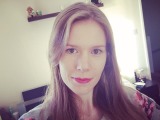 i haven't made this but i already know it's good! this is how my grandmother in law (she's hispanic) makes it, more or less. only thing she puts in it that's not listed is bell pepper. i personally put more cumin (fresh ground) and substitute garlic powder. going to try this tonight to see if i can't impress my husband with it lol.