Southern Barbecued Beef Tips
sydsmama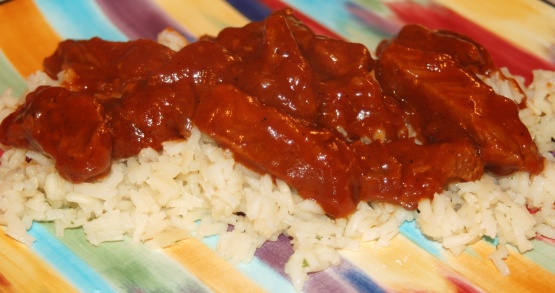 A Southern classic that is delicious and easy to make. The sauce is a sweet and tangy barbecue sauce that cooks with the meat, flavoring both the sauce and meat. My family loves this dish! Thanks BarbiAnn!

We enjoy the sauce, so we double the sauce recipe, especially of we are serving the dish over rice.
In a large skillet over medium heat, saute onions in butter, when onions are tender add meat and cook until browned.
Mix in mustard, Worcestershire sauce, vinegar, salt, pepper, sugar and catsup.
Reduce heat, cover and simmer for 45 minutes, stirring occasionally.
Serve over rice.