Lalaloula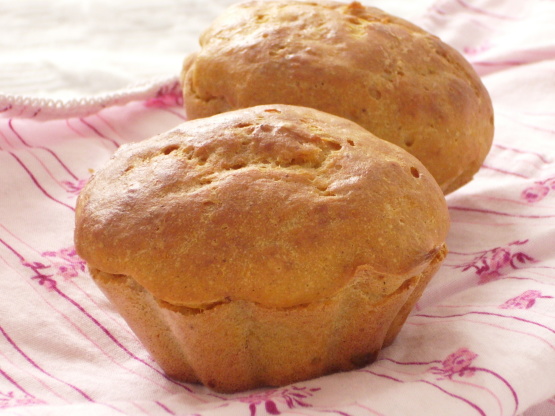 I used to make this for a Bread and Breakfast Inn in Highlands, N.C. This is a variation on my Sour Cream Banana Bread, which turned out to be a duplicate recipe here on Zaar. So, in loving memory of my dear banana bread, here is one of the variations! You will love this! You may use flavored yogurt to kick this up a notch! Try vanilla! This also makes a great gift!

I also stirred in 1/2 cup chopped pecans. This made a moist and tender quick bread and I will definitely be making this again! Thanks for sharing Sharon. Made for Cookathon for Sharon in memory of DH.
Cream the butter and sugar together. Stir in the eggs and vanilla. Stir flour, baking soda, and salt together and add to the butter and sugar. Add the pumpkin, sour cream, cinnamon and nutmeg. Stir.
Bake in a greased loaf pan at 350*F. for 1 hour. If using mini loaf pans, bake for about 45 minutes. This makes 3 mini loaves for me.
Variation:.
Substitute banana for the pumpkin, add 1/2 cup nuts, if desired, and leave out the cinnamon and nutmeg.
You may also substitute applesauce for the pumpkin, adding apple pie spice. Have fun!