Prep 15 mins
Cook 30 mins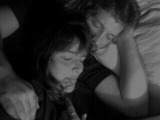 Yummy and Oh so (3 step) simple! A great southern favorite.
Directions
Add all ingredients except shrimp to a large pot.
Cover and simmer for 30 minutes.
Add shrimp. serve.
Most Helpful
Good family-friendly recipe, not at all spicy, but very filling. It filled up my 4 1/2-quart saute pan very nicely. Went together in a snap. DH liked this a lot; I was overwhelmed by the amount of sausage, and would replace half with cooked cubed chicken next time. Made for PRMR tag game.

Goodness me, excellent and so easy! I had oven-roasted a few bags of tomatoes with herbs at the weekend, so I used some of those for the tomatoes in this dish, and I cooked my shrimp separately in garlic butter, but otherwise I made this as directed and we really enjoyed it!! I did need a little more water, about 1/2 cup, maybe because my tomatoes may have had less juice than if I'd used canned tomatoes. As loof suggested, those who like spicy might want to add hot sauce or similar, but I didnt. excellent as is!
A real keeper, thank you 2Bleu! made for PRMR tag game

Really good and really easy! Nothing to cook ahead of time, just throw stuff in the pan, simmer, and it's done! I don't care for onions so left them out, and I added several generous dashes of hot sauce (couldn't resist!), otherwise made as specified. Loved this!