Nif_H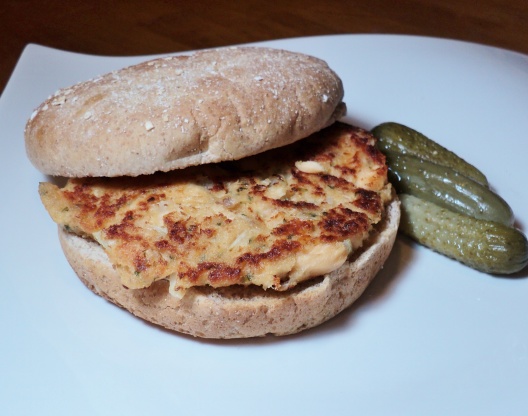 I like canned salmon a lot, and I like that this recipe keeps it light. That it only takes a few minutes to make is a huge bonus too.

Top Review by Nif_H
This burger is really, really good. It's nice and light and quite healthy! I made the patties quite thin so they would fit on the whole wheat buns that we had so a couple kind of fell apart. I had mine with a bit of mayo and hubby used tartar sauce. I will make this again for sure! Made for Went to the Market tag game. Thanks Karen67! :)
In a medium bowl, combine all ingredients.
Shape into 4 burgers.
Fry in a non-stick pan coated with cooking spray or a small amount of oil until lightly browned on both sides.
Serve on a bun or with cocktail sauce.