Rustic Oat Crumble Topping
katii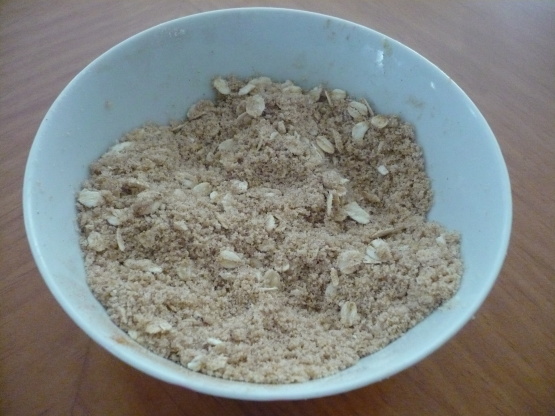 A wholesome topping, where you can used on any seasonal fruit that you have on hand. Can be used on raw or stewed fruits.

I made this topping for some plums from the garden and it was lovely. I agreed the slight hint of cinnamon is a nice touch. I also added a tablespoon of organic elderflower cordial to the plums when they were cooking which adds a lovely fragrance to the fruit.
Mix all ingredients together.
Roughly rub through the butter.
Place on top of prepared fruit base of either stewed, canned or raw fruit.
Bake at 200 C for 40-50 minutes.