gailanng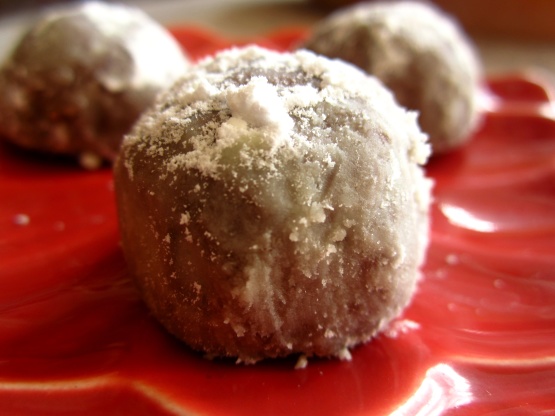 This is the way our good friend Carl E. and his family make rum balls. They are very rich and good. Make sure to let them set a few days before eating. No baking necessary!
Melt chocolate bits in microwave.
Add corn syrup and rum.
Combine with vanilla wafer crumbs, powdered sugar and nuts.
Let stand 30 minutes.
Shape into 1 inch balls.
Roll in powdered sugar.
Let ripen in a covered container for at least 3 days.