PanNan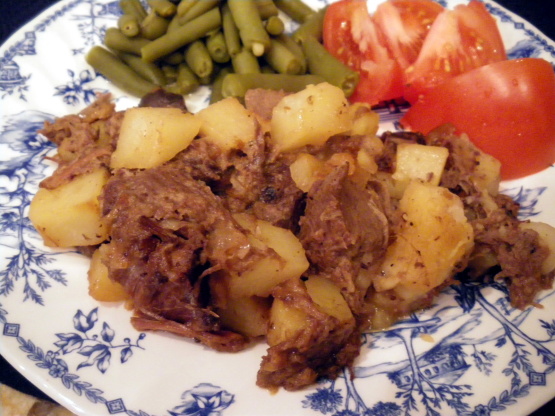 A delicious, yet easy to prepare, alternative to warming up leftover roast beef.

great easy recipe - my little ones loved it and so did my husband - but he didn't get much since he ate after they did!
In large skillet, cook onion in butter until tender crisp.
Add remaining ingredients except milk and gravy.
Whisk milk and gravy together until smooth.
Add to skillet.
(If there is no leftover gravy, just increase milk to 1 1/2 cups.) Stir all together and bring to a boil.
Reduce heat and simmer, uncovered, for approximately 20 minutes or until potatoes are done.
The liquid should be absorbed.