BarbryT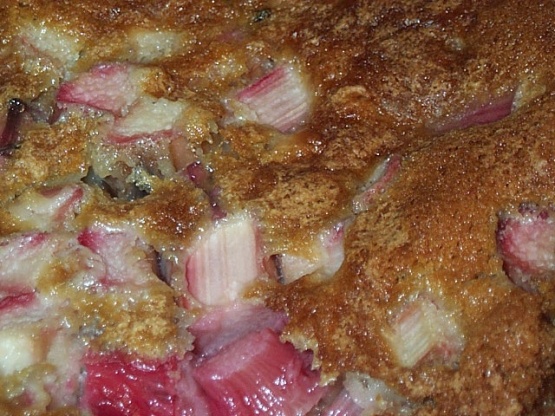 This is a rhubarb desert like you've never had before. This is the only recipe of it kind that I have ever been able to find. This is truly a treasure. This has been in my family for generations. Please enjoy.

Very easy pudding, I sprinkled cinnamon and sugar on top and served with cream. It was great thank you.
Preheat oven to 350.
Mix ingredients in large bowl.
Pour into an ungreased 9x9 cake pan.
Bake for 1 hour or until golden brown.
Allow to cool and may be served warm.
Garnish with milk and sprinkled sugar.
Enjoy!
To make a 9x13 pan double recipe.