Ashley Cuoco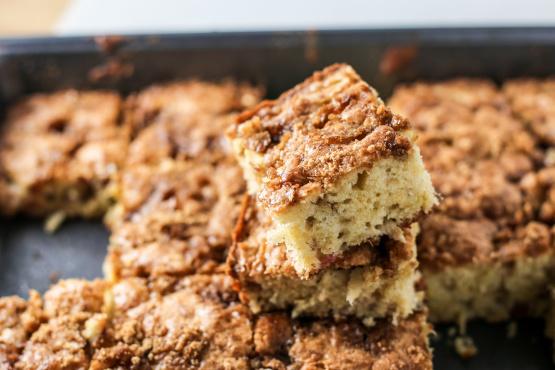 This recipe says spring. It is easy to prepare and even easier to eat. My family devours it and we are not dessert people. It is from the Company's Coming cookbook series.

Hi Kate in Ontario. I am familiar with this recipie and it is great! I also make it with apples or blueberries. It's good too. I actually got the recipie from a german lade. thnx for the recipie on recipezaar because I had lost mine. Great cake!!!!
Preheat oven to 350°F.
Cream butter and sugar together in mixing bowl.
Beat in eggs one at a time.
Stir in sour cream and vanilla.
Mix flour and baking soda together and fold into batter.
Stir in rhubarb.
Turn into greased 9x13-inch pan.
Topping: Mix all ingredients together until crumbly.
Sprinkle over top.
Bake 30-40 minutes until done.