JustJanS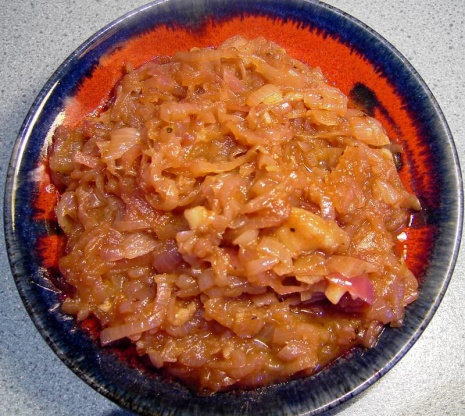 This was excellent onion confit thanks Charishma. I made a half recipe, but accidently splashed extra vinegar into it. I liked it with the extra! I added a pinch each of chilli and cinnamon when I was seasoning it. We used this with home made chicken burgers. Yum.
Melt the butter in a medium heavy-based saucepan.
Add sugar.
Stir over low heat until dissolved.
Add onions and cook.
Cover and continue to cook on low heat for 30 minutes.
Add garlic and balsamic vinegar.
Season and cook uncovered on low heat for another 30 minutes.
Stir every few minutes.
Once cooked, transfer to a bowl.
Cool slightly before serving.